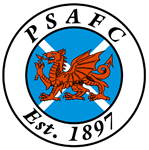 Presteigne St Andrews FC's club secretary Tom Ammonds has confirmed there is to be a committee meeting on Thursday, 12 July.
This will be held at the clubhouse at Llanandras Park and is due to start at 7.30pm.
It will not have gone unnoticed that the new season is rapidly approaching and so there will be plenty to sort out.
So, if you are a committee member, please make every effort to attend.
Given the events in Russia of late, in terms of the hoped-for good attendance at the meeting, it is probably just as well the club officials have opted for a Thursday night rather than Wednesday-night meeting.
So, 7.30pm on Thursday evening at the clubhouse – go on, you know it makes sense.