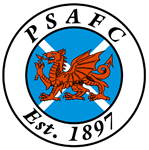 Presteigne St Andrews Football Club has appointed Terry Williams as the new first-team manager at Llanandras Park
He succeeds Shaun Harris who left the club towards the end of last season and will bring considerable experience to the post.
Terry is a former manager of Leominster Town FC and feels the time spent in that role will stand him in good stead for the challenges ahead.
"It's important that every player feels they have a chance of progressing and that they are an important part of the club," he said.
"While we will run two teams next season, it's vital everyone realises that it's not a case of two teams but rather one club.
"This will certainly be my approach throughout, starting with pre-season training and matches as we want local lads to be at the core of the club going forward."
Presteigne's chairman Andy Crowe feels Terry is ideally suited to the job.
"Terry has been playing for our Reserves for a while now so knows the club and the players which gives us some continuity," said Andy.
"Obviously his management experience with Leominster Town will be a major advantage but committee members were impressed by his approach as to how the football side should run.
Bryn Roberts is to take on the running of Presteigne Reserves for the 2019-20 season.
He takes over from Alan Stocker who will still be involved but who is looking forward to focusing more on playing next season.
The club would like to place on record its grateful thanks to Alan for guiding the club through the final weeks of the 2018-19 season.