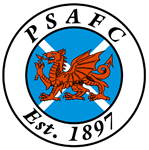 Presteigne St Andrews FC's club chairman Andy Crowe has confirmed there is to be a committee meeting on Thursday, 13 June.
This will be our last meeting ahead of the Annual General Meeting so 'Crowie' would like it if as many committee members as possible could make the effort to attend.
The meeting will be held at the clubhouse at Llanandras Park and it's due to get underway at 7.30pm.
A reminder – we will be looking for a new club chairman at the Annual General Meeting and so no doubt this is one of the issues that will be right up there on the agenda at this final pre-AGM meeting.
The Annual General Meeting itself is scheduled for a week later on Thursday, 20 June.
So, first up, it will be Thursday, 13 June at the clubhouse – please make every effort to attend if you possibly can.