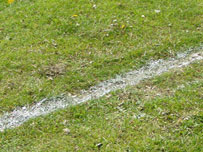 Here are a few highlights from the Annual General Meeting of the MMP with Norman Lloyd League that took place on Monday, 17 June.
Edward Traylor and Trevor Owens represented the club at the meeting which took place at Llanidloes Golf Club.
This will be the final season of the MMP with Norman Lloyd League in its present format before the leagues are restructured for the 2020-21 season. The league season will start on Friday, 9/Saturday, 10 August.
Among the issues resolved on the night were:
Llanfair United were confirmed as promoted to the Cymru Alliance for the 2019-20 season.
Churchstoke have asked to be relegated from the first division and so will be in Division Two for next season.
Montgomery Town and Four Crosses were promoted of right from Division Two but Hay St Mary's will join them in Division One as they finished third last season – this has been ratified by the Football Association of Wales.
Barmouth had expressed an interest in joining the league but wanted to join in League One – this was refused but they were offered a place in Division Two. They hadn't replied to that offer so it's assumed they won't be in the league next season.
There were three applicants to join Division Two – Forden United are up of right after finishing in the top two in the Montgomeryshire Amateur League.
Penparcau applied – but not before the deadline date – while they also didn't turn up to the meeting. However the FAW has recommended they be promoted so they'll play in Division Two next season.
Knighton Town also applied but their application was not approved by the FAW. However, Phil Woosnam (League secretary) said the league executive plans to appeal that decision at a FAW meeting on Wednesday, 19 June so there's every chance Knighton could also be in Division Two next season – although he did stress there were no guarantees.
Radnor Valley gave an impassioned update on their situation and the fact they face dropping out of League One because their ground isn't up to the necessary specifications and they have no way of improving it as they don't own it or have a long lease.
We offered support for Radnor Valley's position suggesting promotion and relegation issues should be resolved on the field and not on whether you had 100 plastic seats in the grandstand. I don't suppose it did much good but fair play to Carno FC (we think it was) who suggested that if the powers-that-be in Cardiff could come up with ways of getting 100 people through the gate in the first place that would probably be a far better way to go….
There was a good presentation on the new Comet registration system – it may well mean little to you at the moment but if you are a player or club official then it will shortly – watch this space.
We also had a presentation from Graham Evans on the new league structures for the 2020-21 season – there is a host of anomalies still to be resolved but he came across very well and outlined some of the issues they are facing.
There will be further updates on this meeting at the club's Annual General Meeting at Llanandras Park on Thursday, 20 June.