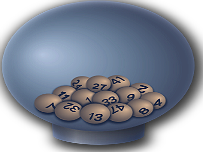 Presteigne St Andrews FC's Super Lotto jackpot has rolled over again after there was no outright winner of the most recent draw.
This took place at The Farmers Inn on Monday, 3 February when the four numbers drawn out of the hat were: 11, 15, 21 and 23.
Well done to WG Williams who was this week's winner of the Bonus Buy prize – £20 will be winging its way in your direction.
So, no outright winner of the jackpot this week and the rollover means that the prize pot now stands at: £4,112.
The next draw will take place at The Farmers Inn on Monday, 10 February – so, will this finally be the weekend when someone 'wins big'?
Tickets for the Super Lotto cost £1.00 each and are available from Carini's Butchers, Stitch Embroidery and Print Service, Presteigne Carpets and Bed Warehouse, The Garage, The Farmers Inn, The Royal Oak and The Wine Bar, No 46.
If you want a chance to 'trouser' the jackpot prize make sure you have your ticket in plenty of time for next Monday's draw.