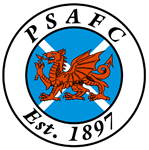 Presteigne St Andrews Football Club has confirmed its new management structure for the new 2020-21 season.
The former Hay St Marys manager Gareth Jenkins will team up with Rob Evans who has recently been in charge at Radnor Valley.
Gareth and Rob say they are relishing the challenge of making Presteigne St Andrews more competitive in the coming campaign.
"We feel there is plenty of potential at Presteigne as they have some good young players coming through," said the pair.
"Yes, we will be looking to add players to the squad but we have stressed throughout our discussions with the committee that we want to keep the local players very much involved.
"We would like to thank the committee for giving us this opportunity and we can't wait to get started as soon as life returns to some degree of normality."
Presteigne's chairman Mark Weiland says the club is delighted to have secured the services of such an experienced pair as they look to turn around the Llanandras Park club's fortunes.
"Gareth and Rob fit the bill perfectly as far as we are concerned as they both have a lot of experience and contacts within local football," said Mark.
"Everyone on the committee accepted that we could not go on the way we were as there was a very real danger of the club stagnating and none of us wanted that.
"I am sure the players we have will see this as a positive move and will stay with the club for the coming campaign as we are aiming to be much more competitive in the MMP with Norman Lloyd League, second division.
"I would like to thank Alan Stocker who really helped us out when stepping up to run the first team last season. It was a really tough challenge he took on but he did well to rally the squad when spirits were low and we're very much hoping Alan will remain involved next season."