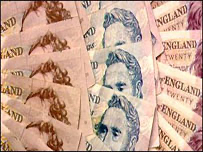 Presteigne St Andrews FC's 100 Club draw for August has taken place – the final draw of the 2019-20 'season'.
The draw was conducted online by committee members Haydn Williams and Trevor Owens on Monday, 7 September.
Given this was the last draw of the 12-month run, it seems a good time to thank everyone who has had a 100 Club ticket for their continued and much-valued support of the club.
Existing 100 Club members will have had a renewal letter and it's very much hoped you will see fit to continue supporting the club for the coming season.
Anyone who would like to join the 100 Club would be very welcome – the annual subscription is £25.00 and that entitles you to feature in 12 monthly draws.
If you are interested in joining please contact a committee member and they will make the necessary arrangements.
The August winners were as follows:
| | | |
| --- | --- | --- |
| Prize | Ticket Number | Prize Winner |
| £100.00 | 160 | Derek Wood |
| £40.00 | 66 | Judi Charlton |
| £30.00 | 7 | Russell and Judith Goodley |
| £30.00 | 250 | Jason Powell |