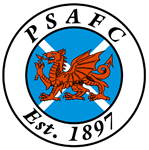 Presteigne St Andrews FC is saddened to learn of the passing of Mrs Sue Wood.
Mrs Wood lived at Kinsham Court and was a keen supporter of the club on a whole host of different levels.
Mrs Wood passed away on Monday, 21 September at the age of 102.
The club would like extend our sympathies to Tony and the rest of the family.
It's no exaggeration to say that we have lost someone who has been a major supporter and benefactor to the football club over the years.
We hope it will be some consolation to the family at this sad time that Mrs Wood's was certainly a life well lived – she was fit and very mobile beyond her 100th year and most of us would settle for that.