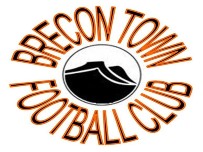 Sadly, as the new season is about to get underway, so comes news of a further withdrawal from the MMP Central Wales (South) for the coming campaign.
Brecon FC have formally informed the league they will not be taking up their place for the coming campaign.
This is the statement posted on the league's website:
'Brecon Town have made a late decision to withdraw from the Central Wales League Southern Division.
The club ended last season in second place in the Watson Financial Mid Wales League South and made an official application to join the fourth tier and only last month their position was confirmed at the League's AGM in Llanidloes.'
You can read that statement in full by clicking here.
There are suggestions on social media that things conspired against Brecon FC with the departure of a number of senior officials, including the manager and several players.
The league says this latest development – coming so soon after the announcement Newcastle Emlyn were also not to take up their place – will mean the reinstatement of the ER Jenkins Cup for the latter stages of the season.
The ER Jenkins Cup will be regionalised for the group stages, with two divisions of six with the Radnorshire-based clubs in one division and the Ceredigion-based clubs in the other to make up for the loss of fixtures.