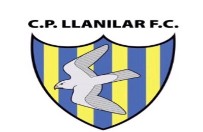 Ok, so you have to be a boxing fan and probably over the age of 50 to fully appreciate the headline, but it is the start of the MMP Central Wales League (South) season on Saturday, 6 August.
Presteigne St Andrews FC will open their campaign with a trip to Llanilar, so this will be something of a step into the unknown.
The sides will not have met in league football for many years – if at all – so there is no form guide to go by, so this will be a new experience for both clubs.
Best of luck to Corin Jones and his squad – here's hoping they can return home from Ceredigion with something positive to show for their efforts.
The kick off at Llanilar will be at 2.30pm and the AA Route Planner tells me the best route for those travelling will be way of the A44 and would take you a predicted one hour, 36 minutes to cover the 55-mile journey.
If you are planning on making the trip to Llanilar, then you can use the route planner – you can access that by clicking here.