Under 9s battle out draw with Ludlow
Presteigne Under 9s 2 v 2 Ludlow Under 9s
Match report by John Bright
Presteigne welcomed Ludlow to Broadaxe and, going on past meetings,the match would be a good contest with both teams playing attractive passing football and in this respect the boys didn't disappoint.
The scene was set with perfect conditions – a nice damp pitch and dry weather although that didn't last for too long.
Both teams started in a lively fashion and it took some good defending and goalkeeping by both sides kept the scores level for the best part of the first half.
Presteigne then took the lead from a penalty which was awarded after a Ludlow defender blocked a cross from Wills with his arm – Lewis, as captain, took the responsibility for the spot kick and fired us into the lead.
The game continued to flow from end to end, and Ludlow restored parity from a break after they cleared a corner.
A neat ball found their striker who finished the move with a curling shot around our keeper who was trying to close down the attack.
The rest of the half continued to be a real exhibition of talent with both sides forcing the goalkeepers to make some excellent saves to keep the scores level.
The second half followed the same pattern with both teams pushing to take the lead, but it was Ludlow who eventually broke through following a short goal kick and some quick pressure they pinched the ball and found a nice pass through the defence which was neatly finished.
Some changes were made in an effort to freshen up the play a little and get us back on to level terms.
With time slipping away it felt like it was going to be one of those days, but we managed to find an equaliser which came following a throw-in taken by Wills, and flicked into the box by Otto.
Lewis reacted quickets and was on to the flick sharply and his shot found the back of the net.
With only a few minutes to go Wills took a kick to the back of the ankle which resulted in him having to come off, but I am told that he is now fine.
The players from both teams kept battling and either team could have pinched a winning goal.
Man of the Match was our stand-in keeper Jack, who played with real confidence and made some great saves.
Although we only pick one man of the match, this week the award should have gone to all the team as they again were superb.

Under 9s too good for Onny
Onny Under 9s 1 v 6 Presteigne Under 9s
Match report by John Bright
On a very chilly December morning the Uuder 9s travelled to Onny and, after a good result against them at home, the boys were in good spirits.
Straight from the whistle the boys looked up for the challenge and starting to create chances, only to be denied by some good goalkeeping.
Lewis opened the scoring after a nice passing move found Loz on the right with plenty of space in front of him –  Loz drove up the wing and played a through ball for Lewis who took it around the on-rushing keeper and slotted home.
The second goal came shortly afterward when,  from a corner, Otto struck a good cross into the box for Loz to rise and head home.
We then had extended the lead to three goals following a long throw from Otto to find Bailey who, after some neat footwork, squared the ball to Lewis to finish for his second goal of the game. 
Onny managed to pull a goal back from a corner when the ball ball dropped in our box and our defenders were unable to clear the danger allowing the Onny player to latch on to the ball and place a controlled finish into the bottom corner.
Our three-goal lead was restored following another corner taken by Otto, which Loz connected with on his chest and somehow managed to roll the ball into the net.
The second half was much of the same, although we did have to defend well with Josh, Emlyn and Ieuan protecting our keeper.
Lewis completed his hat-trick from a quickly taken corner being driven into the near post where Lewis latched on to it before striking the ball past the keeper into the far corner.
The final goal came as a result of Ieuan winning the ball just inside our half, and driving over the half-way line – his through ball picked out Bailey who curled a left-footed strike around the Onny keeper.
All the players worked for each other and they played some excellent passing football, but the. Man of the Match was Loz who was excellent attacking up the right and also working in defence to help the team.
Well done to all the players for an excellent performance.

Next stop Edgar Street for jubilant Presteigne
Presteigne Under 14s 3 v 2 Leominster Minors Under 14s
Match report by Haydn Williams
Presteigne Under 14s booked their place in the final of the Dave Howes Cup with a pulsating 3-2 victory against Leominster Minors on a rain-lashed Sunday afternoon.
The lads had a nice surprise when they found out that they were to play on the Leominster Town pitch for this important semi-final clash against a Leominster side that was sitting in third place in the Division One table.
Presteigne settled into the game really quickly and soon opened up a lead when Jamie Thomas scored from the edge of the area.
Leominster's left-winger was causing right back Joe Bicknell a few problems with his power and strength but Joe coped really well not letting him cut inside and the defence once again was playing really well with Owen Williams was doing a great job stopping their danger man breaking from midfield.
Presteigne soon doubled their advantage when Josh Gardner finished with a beautiful volley following good work from Ollie Marsh and Ryan Brown and they then went on to make it 3-0 after 20 minutes when Jamie Thomas scored a great goal from distance that beat the keeper into the top left-hand corner.
Presteigne couldn't believe how easily they had opened up a three-goal cushion but the Minors finally started to get their passing going and came close on several occasions.
The home side got a deserved goal back when Will Tyler was beaten down to his right by a powerful shot just before half time.
The second half was a totally different story – Leominster were almost completely on top and got another goal midway through the half.
They deserved the goal as they had already been close but Will Tyler was having the game of his life in goal – his handling was impeccable and he pulled off save after save to keep out a rampant Leominster.
There was nothing that even Will could do to keep out Leominster's second goal when the left winger finished well following a surging run.
It really was a case of battening down the hatches and the defence cleared time and time again to keep the colts in front – Justin, Joe, Kai and Biscuit worked their socks off, as did the lads in midfield getting tackle after tackle in to deny the Minors an equaliser.
It was with great relief that the ref brought the game to a close as the lads were out on their feet following a tremendous effort in awful conditions.
Will Tyler took the Mars Bar Man of the Match award for a brilliant display in goal, but a special thanks to Leominster who played the game in a great spirit and were gracious in defeat.
The Under 14s team now goes on to Edgar Street to play Golden Valley in the final which will be a great occasion – well done Presteigne
The next home match will be on 15 January when we will take on Wellington, but, in the meantime, a very Happy Christmas to all players and supporters.
Josh's hat-trick earns Colts deserved victory
Lads Club Under 14s 2 v 4 Presteigne Under 14s
Match report by Haydn Williams
A Josh Griffiths hat-trick helped Presteigne Under 14s to a thoroughly deserved victory over Hereford Lads Club at Widemarsh common on Sunday.
The Colts arrived in confident mood having won every game since they lost to Lads Club earlier in the season  – a game they really should have won.
They started the game strongly on a very bobbly, cut up pitch creating chances during the early stages, in fact, Presteigne really should have scored at least four goals before they finally took the lead against a very physical Lads Club.
Josh Griffiths, Tom Crichton, Josh Gardner and Jamie Thomas all went close but lady luck wasn't shining on them in front of goal.
Finally, just before the break, Josh Griffiths got the goal that they deserved with a strike from just inside the box.
Joint league leaders Lads Club rarely threatened in a half totally dominated by a focused Presteigne side and when they did Will Tyler was in fine form between the posts tipping a long-range effort on to the bar towards half time.
The defence coped admirably with the powerful opposition front line and left the pitch with a lead that really should have been far greater than it was.
The lads started the second half in the same vein and were soon two goals up following a brilliant left foot strike into the corner by Josh Griffiths.
He made himself space at the edge of the box before beating the excellent keeper with a bullet of a shot into the far corner.
Presteigne were now comfortable and a couple of substitutions were made to shore things up but the change didn't work as Lads Club scored a goal following a rare slip by the defence.
Will Tyler made three outstanding saves to keep his side in front but Lads Club had their tails up after getting themselves back into a game which should have been over in the first half.
Presteigne started to think lightning was about to strike twice when they equalised from a corner and things went from bad to worse when Kieran Lusher had to leave the field with a nasty injury that later needed three stitches at the County Hospital.
Presteigne changed back to 4-4-2 and were soon on the offensive again causing the physical opposition defence all kinds of problems.
The boys pressed and pressed but couldn't get through, so Josh Griffiths decided enough was enough and planted a 30-yarder in the top corner.
I don't think anybody who witnessed the goal could believe how an Under 14 could score such a high quality goal – it was truly fantastic – hit with power and accuracy giving the home keeper no chance at all.
Lads Club knew they were beaten and Tom Crichton produced a great close-range finish from a tight angle following a Kai Dayas free kick.
Presteigne held on comfortably through six minutes of added time to leapfrog Lads Club and go joint-top of the table with Tenbury Wells.
Alun and Haydn were delighted with the performance as the lads worked their socks off and never lost their cool.
The Mars Bar man of the match went to hat-trick hero Josh Griffiths but all 14 players deserve enormous praise for their efforts.
The win sets the team up nicely for the cup semi final against a good Leominster Minors side away on Sunday [11 December].
Although they are in a higher division, the lads will not be phased after defeating them in a pre season friendly.
If we can win the semi final it's off to Edgar St to play either Golden Valley or Pegasus Juniors, while the league action starts again on 14 January against Wellington.
Under 9s maintain winning form in 10-goal thriller
Presteigne Under 9s 7 – 3 Kimbolton Under 9s.
Match report by John Bright
On a fresh November morning the Under 9s played hosts to Kimbolton on the Broadaxe playing fields.
We started off extremely well and, other than some good saves by the away team goalkeeper, we would surely have notched up an early lead.
Presteigne kept the visitors pinned in their own half in the early stages of the first period and the pressure seemed relentless forcing corners and endless saves from the Kimbolton keeper.
Then – against the run of play – Kimbolton hit us with their first break and took the lead with a neat finish from a long ball – was it going to be one of those days when we wouldn't be able to find the net?
But their lead didn't last long – again following long periods of pressure Lewis put us back on level terms following a corner on the right which was partially cleared falling to Dom who played a nice ball back into the box to find Lewis who finished.
The goal seemed to boost our attacking prowess and we soon had our noses in front when Lewis grabbing his second following a neat move from back to front.
Jamie played a goal kick short to Josh who found Bailey on the left – then another neat pass put Lewis in the clear and he finished calmly. 
Kimbolton didn't crumble and still played some nice football all of which meant  Josh, Otto and Ieuan had to keep on their toes in defence shere they put in some well-timed tackles.
We then pinched another goal following a scramble from a corner that ended with Emlyn finishing with a shot into the bottom corner, all of which meant we went into the half-time break with a two-goal lead.
The second half started brightly with Wills adding to the score line and, at 4–1, it appeared as though the boys were slipping into cruise mode as we were playing some nice passing football.
But Kimbolton hit back when they scored their second goal with another goal after pouncing on a loose ball and started to apply pressure on our goal with Jamie making some fine saves.
Loz restored our three-goal advantage with another well-placed shot following a corner, but back came Kimbolton who struck again with their striker completing his hat-trick.
Not to be outdone, Lewis replied with his third of the match – not a bad way to celebrate his birthday.
The final goal game as Will collected the ball in the middle of the park and, after drifting to the right, cut the ball back across the keeper into the bottom corner of the goal.
This was another solid display from the team who now have to work on keeping their concentration, and shutting out the opposition.
Man of the Match was our Keeper Jamie, who had another great performance, although all the team played superbly and many thanks to our referee – Mr Tom (Pie) Edwards.
Under 9s too good for Church Stretton
Church Stretton Under 9s 1 v 5 Presteigne St Andrews Under 9s
Match report by Drew Williams
With John Bright away, assistant manager Andrew 'Drew' Williams again took temporary change and was determined to come away with good news.
Thankfully the youngsters were on their game after a week's rest and produced arguably their best performance of the season so far.
It only took 2 minutes for the away team to take the lead when Lewis picked his spot after neatly cutting inside a defender.
However it wasn't to be all plain sailing and Church Stretton grabbed an equaliser just moments later from a corner – so, two goals in the first five minutes.
Presteigne then settled into the game passing the ball but also the tracking back of the front three was commendable.
Aafter going close a couple of times the Reds retook the lead through Wills, and then Otto added to that just before half time to make it 3-1.
Church Stretton applied pressure on the Presteigne goal in the opening period of the second half but the lads always looked dangerous on the break and Lewis picked up another goal midway through the half to give us some more breathing space.
Although Presteigne relied on goalkeeper Jamie on a couple of occasions as he produced some fantastic saves, it's fair to say we were good value for our lead.
Wills rounded the scoring of with arguably the goal of the game with a trademark burst down the left and placed the ball in the top corner of the net.
Arrows shot down by in-form Presteigne
Pegasus Arrows Under 14s 2 v 14 Presteigne St Andrews Under 14s
Match report by Haydn Williams
Presteigne under 14's returned from their half term break in fine form running out convincing winners away to Pegasus Arrows.
Only 13 travelled to Hereford due to an Injury to Jamie Thomas and with Joe Davis being unavailable as he is away on holiday.
The lads started well on a very dry and uneven pitch which made ball control extremely difficult, but it wasn't long before Presteigne took the lead with Josh Gardner tapping in a corner from Justin Sharp that was already on its way into the net!
Presteigne were finding it difficult to get their passing game going on the uneven surface but soon made it two when Ollie Marsh burst into the box from the left wing to finish a through ball off from Owen Williams.
Pegasus reduced the deficit when they capitalised on a slip by the defence and their striker fired past a helpless Will Tyler.
Presteigne were well on top and two more goals from hat-trick hero Ollie Marsh – one a fine finish from a fine Josh Gardner cross = made the score 4-1.
There was just enough time for Josh Gardner to score with a header before the lads came off to a well-deserved half time breather.
Alun and Haydn were pleased with the score line at half time but were not so happy that the lads had resorted to playing a lot of long balls due to the condition of the pitch.
The second half proved to be a completely different story as Presteigne played some beautiful passing football.
With some wonderful wing play from Josh Garner, who had switched to the left hand side, they soon added more goals through Joe Bicknell, Tom Crichton (2), Josh Garner (2), Josh 'Pigeon' Carini and even centre half Kai Dayas got in on the act with a brace.
Josh Griffiths scored two fine goals to  round off the scoring for the afternoon before Pegasus got a late consolation with a fine effort that dipped over Will from twenty five yards.
 Although Pegasus were not the strongest of opposition, Alun and Haydn were absolutely delighted with the second-half showing as the lads carried out their instructions given at half-time to keep the ball down and pass.
Credit to Pegasus who worked hard until the final whistle, but Presteigne were just too strong for them on the day.
The Mars bar man of the match went to Josh Gardner for a fine display of wing play and finishing, and the next game is at home versus  Ledbury on 6 November.
New strip for the Under 9s
Presteigne Juniors Under 9s have received a major boost with news that the team has new shirt sponsors for the season.
Pictured left, manager John Bright is pictured shaking hands with Chris Shepherd, owner of Purrfect Cat Hire who has kindly agreed to support the side this season.
The youngsters have started the season well and  match reports of their opening games are available on the Junior Football page of the site.
The Juniors would like to thank Chris and Purrfect Cat Hire for their sponsorship and 'Brighty' tells me they are determined to put on a good show throughout the campaign in order to justify Chris' faith in them.
Purrfect Cat Hire is based in Presteigne and provides groundworks and related services to clients throughout Presteigne and the surrounding area.
Established in 2003 the company has more than 10 years experience in the Groundworks business as it helps customers to create driveways, landscape, dig footings and much more.
Chris can be contacted on 07977 593786  
 
Fine Presteigne fight back secures the points
Presteigne Under 14s 3 v 2 Tenbury Wells Under 14s
Match report by Haydn Williams
Presteigne Under 14s fought back from two goals down to secure a hard fought 3-2 victory against league leaders Tenbury.
Tenbury arrived in Presteigne looking to return to winning ways after being beaten by Presteigne on the same pitch the previous week in the cup.
Tenbury started strongly and created a couple of chances before taking the lead with a great finish from outside the box.
Presteigne could not get into the game at all and Tenbury were playing some great football all over the park.
The visitors went close again before doubling their lead with another fine strike into the top corner.
Presteigne were really up against it and had to dig deep to prevent Tenbury taking a 3 goal lead – Joe Bicknell cleared off the line and a last-ditch tackle from Kai Dayas kept them out.
Presteigne were shell-shocked having hardly had any of the ball in the opening exchanges but they got a goal back against the run of play through a close-range finish from Kieran Lusher following a fine cross from Joe Bicknell.
The goal spurred Presteigne into life as they went in search of an equaliser – Ryan Brown went close when clean through and they went close a couple of times from corners.
The lads had finally settled into the game and were staring to dominate the play and then just before half-time, Josh Griffiths picked the ball up in midfield, made a surging run and scored with a fine shot into the bottom right hand corner.
Presteigne started the second half as Tenbury had started the first – passing the ball at will and creating clear cut chances – they were totally dominant.
The Tenbury keeper made some great saves from Josh Griffiths and Josh Gardner before turning a fierce Kai Dayas shot onto the crossbar.
Presteigne continued to press forward but just couldn't find a goal despite dominating possession.
Josh Gardner was on fire down the right and could have easily scored a hat-trick within minutes but bad luck and the inspirational keeper kept him out.
Just as it looked as if Presteigne would have settle for a point, man of the match Josh Griffiths scored another fine goal from the outside of the penalty area giving Presteigne the lead in the game for the first time.
Tenbury responded and came on strong looking the equaliser but Presteigne's defence was holding firm and keeper Will Tyler cleaned up several long balls very effectively. 
Presteigne held firm and with some tough tackling from several players and especially Ollie Marsh saw the game out to take a very hard-earned three points.
Alun and Haydn were delighted with their team's fightback – they had shown great character to come back from two goals down after a slow start which makes the victory even more satisfying.
Presteigne now sit joint top of the League with Lads Club and Tenbury, so it really is all to play for.
Well done to all 15 players – the next game is away at Pegasus on 30 October.
Under 9s pull up short against Tenbury
Presteigne U9s 2 v 4 Tenbury Wells
Match report by John Bright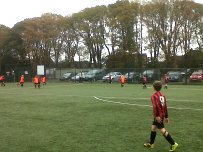 It was a case of 'what might have been' for the Under 9' on a damp Saturday morning as Andrew 'Drew' Williams took temporary charge as John Bright was away on a fire course.
Tenbury started the better and with a combination of route one football and long throws they quickly took a two-goal lead.
Presteigne took time to settle but they gradually took control and created chances hitting the woodwork and working the goalkeeper. 
Then the breakthrough came as Lewis grabbed a well-taken goal while – just before half-time – a moment of controversy as Tenbury were awarded a goal after a scrappy battle in the area.
A shot went in but it was unclear whether all of the ball had crossed the line but the decision was that the goal should stand.
After half time Tenbury extended their lead with a cracking effort, but Presteigne never gave up and rolled up their sleeves to try and salvage something.
Again, they created good moves and hit the woodwork on at least three more occasions, before Wills got another back.
In the end the score line only told half of the story, but credit to the lads their heads never went down and we kept going until the final whistle.
A quick thank you to the parents who helped with the goals and Trevor Gummer for being the referee.
We have a 3 week break now before our next league game on the 5 or 6 November, when we will travel to Church Stretton.
I am hopeful we can confirm a friendly at home on 22 October against Ludlow, to keep the team fresh.
Under 14s make Howes Cup progress
Presteigne U14s 3 v 1 Tenbury Wells
Match report by Haydn Williams
Presteigne Under 14s progressed into the quarter-finals of the Dave Howes Cup with a fine 3-1 victory against a strong Tenbury side.
Tenbury arrived in fine form boasting a 100% record this season, but Presteigne were also in confident mood following their impressive outing at Leominster Minors the previous week.
Playing into the wind, Presteigne started the game very strongly knowing that any advantage given to the league leaders Tenbury would be difficult to turn around.
Presteigne had already gone close on several occasions when Tenbury took the lead against the run of play when their captain finished clinically from a well-taken corner.
The defence was putting in a superb display and limited Tenbury to long shots from outside the box that didn't seriously trouble keeper Will Tyler.
Both sides were playing some lovely football, and Josh 'Pigeon' Carini went close to an equaliser as did Josh Garner, Ollie Marsh and Kieran Lusher.
Just before halftime Presteigne's patience paid off when they scored a well deserved equaliser through Josh Griffiths when he beat three defenders before firing a fine shot into the top corner.
Presteigne started the second half all guns blazing and took the lead with a minute with a great strike from outside the box by Jamie Thomas following another fine move.
The lads really had their tails up and soon made it 3-1 with a lovely goal from winger Josh Gardner.
The lads carved out lots of chances keeping the excellent Tenbury keeper busy – he made several one-on-one saves.
Tenbury came on strong in the final period but the Presteigne back four were in no mood to give them any space at all as they were restricted to half chances before referee Dave Bywater brought the game to an end.
Alun and Haydn were delighted with the performance and many supporters thought it was one of the best displays the boys had put in for months.
Having a full squad of 15 certainly helped and every one of them played their part in a great display of teamwork.
Tenbury manager James Turrell was gracious in defeat and said that Presteigne had thoroughly deserved their victory on the day.
The coaches found it impossible to select a 'mars bar man of the match' as there were so many excellent players out there so it was left to referee Dave Bywater to chose Kai Dayas as this week's winner.
Our next match is a league game, again at home, and again against Tenbury who will be keen to seek early revenge so another good game is guaranteed and your support would be welcomed.
Under 8s play first competitive match
Presteigne U8s 1 v 6 Cleobury Mortimer
Match report by Tom Hooper
Presteigne played their first competitive game as a team and, despite most of our side being  six or seven, they put in a good performance and held their own against a good, strong Cleobury side who ran out 6-1 winners on the day.
Cleobury scored a couple of well worked goals in the first half, but Presteigne hit back with a good strike from Nathan Weale.
We had a few more chances to get back into the game before Cleobury upped their game again and scored four more goals before the end of the game.
The outstanding performer for Cleobury was a blonde lad who was very comfortable on the ball and more importantly knew when to pass it.
Myself and Dan were very impressed with the way in which Chloe – our only girl – got stuck in in the midfield and she wasn't scared to boss the boys around on and off the pitch!
We were very pleased with the way the whole team went about playing and reacted to coming off to let their team mates have a good run out.
As you can imagine it's hard trying to keep 10 youngsters happy in a six-a-side game but they were more than happy to allow others a game.
All in all, we were very proud of the team's performance, effort and general behaviour on what was a cold Saturday morning.
Thanks to the parents and supporters who helped out with putting up andtaking down of the goals and their support on the day – it is much appreciated!!
We also received a new kit for the season from joint-manager Dan Williams of JDW Building and Conservation for which the players and myself are very grateful.
Under 14s run riot at Leominster
Leominster Minors Under 14s 0 v 12 Presteigne Juniors
Match report by Haydn Williams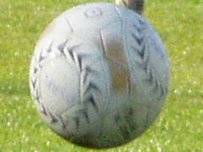 Presteigne Under 14's  travelled to Leominster Minors Colts and returned back across the border with a resounding 12-0 victory.
Kai Dayas returned to the heart of the defence but Jamie Thomas was unable to travel due to injury, otherwise there was a full squad from which to select. 
The lads were keen to get the unlucky defeat of the previous week out of their system and started strongly on an unseasonably balmy October afternoon.
Early goals from Josh Griffiths  and Tom Crichton (2) settled Presteigne into their rhythm and further goals from Josh Gardner (2) and Kieran Lusher made the score 6-0 at half time.
Presteigne continued to dominate and although further goals from Josh Gardner, Justin Sharp , Josh Griffiths, Tom Crichton, Kieran Lusher and Josh (Pigeon) Carini made it 12 the lads never abandoned their style of football.
It is easy for the team to start losing shape in the search of goals when the scoreline is so emphatic, but the lads kept their shape all afternoon playing some great passing football.
Alun and Haydn were delighted with the display of flowing football, the scoring of several goals where the ball came from defence, through midfield and finished off by the strikers was a joy to watch.
Particularly pleasing was the fact that we kept a clean sheet, the defence looked very solid indeed.
The Mars Bar man of the match went to Kieran Lusher for an energetic display both up front and on the wings as the side was reshuffled.
The belated award for the man of the match against Lads Club was awarded to the ever consistent Joe Bicknell.
The win moves Presteigne up to second in the league and sets us up nicely for the cup match against Tenbury at home on Sunday (9 October) well done to all 14 players.
First-half showing sets up good win for the Under 9s
Presteigne Under 9s 8 v 3 Onny Under 9s
Match report by John Bright
The phone ringing on a Saturday morning is never a good sign for any manager, but fortunately for me it was the Onny manager ringing to inform me that he was struggling for a team, and may be a little late!
I didn't tell the team that little gem of information and on a crazy October morning, it was a treat to have subs available to rotate the team and ensure no players suffered from dehydration and heat exhaustion.
We started off were we had finished against Ludlow with a fast pace to our game and plenty of passing and moving.
Within the first few minutes of the game we had several chances but had no reward for our efforts.
The nerves were settled when Bailey collected a loose ball on the edge of the box and coolly found the bottom corner of the net with a neat left-foot strike.
Continued pressure on the away team goal started to prove fruitful and the next goal came courtesy of one of the Onny lads deflecting a strike from Otto into his own net to make it 2-0.
Loz, Otto and Bailey – with his second goal of the match –  all added to the goal tally to give the home team a comfortable 5-0 interval lead.
The lads were sent out for the second half with a simple instruction – to keep a clean sheet but this proved a short-lived request as our lads seemed to have moved into cruise mode and Onny soon had the ball in the back of our net.
They then quickly struck with another goal after some nice football but this served to kick start our lads back into life and we replied with a goal each from Wills, Lewis and Otto, before Onny scored the last goal of the game.
The match was officiated by our own Trevor Gummer and, during our journey to Bont later that morning, he commented on how well the boys had performed and in particular the nice passing style of play that was displayed.
Man of the match was another hard decision with everyone performing so well, and this week went to Wills for his work up and down the right wing.
The next home game is scheduled for this Saturday (8th October) and will be a 10am kick off against Tenbury – all support is welcome!
Under 14s fall to strong Lads Club fightback
Presteigne Colts 3 v 5 Lads Club
Match report by Haydn Williams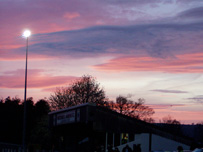 Presteigne Under 14s entertained Lads Club in their first home fixture since joining the Herefordshire League.
Lads Club are one of the stronger teams in the division but, despite missing key players, the Colts were confident following their victory at Ross and after beating a strong Leominster Minors team in a pre-season friendly.
Lads Club took an early lead when their striker latched onto a long ball and rounded the keeper to slot into an empty net.
The goal spurred the Colts into life and they went close several times before Josh Griffiths equalised with a clinical strike.
With confidence flowing through the side Presteigne carved out chance after chance but with some bad luck and some great saves from the visiting keeper, they could not get the goal they needed to take the lead.
Lads Club threatened a couple of times on the break but Presteigne enjoyed the lion's share of the possession and the home side's dominance was rewarded just before half time with a goal for Josh Gardner and another for Josh Griffiths.
The lads had played some great football after a slow start and should have been out of sight as they headed for half time 3-1 to the good
As often happens on the John Beddoes playing field the wind seemed to increase within seconds and the Colts found themselves being bombarded by long balls over the top of the defence from all areas of the pitch.
The pace of the Lads club striker was causing the back four difficulties and they scored two quick goals to bring the score back to 3-3.
Presteigne forced corner after corner but the ball would not go in despite some great deliveries from Justin Sharp.
Presteigne were really struggling against the wind and were having no luck in front of goal with the visiting keeper making some inspired saves.
Then, as so often happens, following another long ball over the top the visitors made it 4-3.
Presteigne's heads seem to drop and as they tired against the strong wind and Lads Club scored a fine goal into the top corner following a good move from a short corner to make it 5-3.
Haydn felt while the final result had been a disappointment, the side had done enough to have taken something from the game.
"It really was a game of two halves and nobody would have guessed at half-time that Presteigne would end up losing the game, but that's football," he said.
"There were some disappointed faces at the end but as long as the boys continue to get the ball down as play like they did in the first half they will win a lot more games than they will lose," he added.
The Under 14's next match will be at Leominster Minors Colts on Sunday, 2 October, while our next home game will be in the Cup on Sunday, 9 October when we will take on Tenbury – all support would be welcome." he added.
Under 14s enjoy fine win at Ross
Ross-on-Wye 0 v 5 Presteigne Colts
Match report by Haydn Williams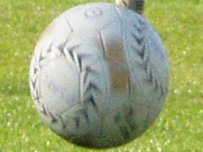 Presteigne Under 14's made the long trip to Ross on Wye as they ventured into the Herefordshire League for the first time with a full squad of 15 players.
The game started evenly with both sides creating chances but Presteigne took the lead with a well-worked Josh Griffiths goal midway through the first half.
The remainder of the first half was well contested and Presteigne maintained their lead through to half time.
Presteigne started the second half strongly passing the ball well on the tight pitch and they soon doubled their advantage with a goal from Tom Crichton following a well-worked corner.
The Colts made it 3-0 with a lovely goal from debutant Ryan Brown who netted into the corner with a sweet left-foot shot following a flowing move.
Josh Gardner added a fourth when he scored after bursting through the Ross defence with his usual turn of pace.
Presteigne continued to pass the ball well, as the team was changed around giving all of the players a decent run out as they had travelled so far.
There was just enough time remaining for another debutant Kai Dayas to score a great goal direct from a corner – he maintains it was meant as a shot and not a cross.
Following the match the referee asked to meet with the players and he praised Presteigne's great passing style and teamwork – this was a nice touch by the ref who had an excellent game.
A good start to the season, everybody worked really hard and played some good passing football.
Solid start for the Under 9s at Ludlow
Ludlow Under 9s 2 v 2 Presteigne Under 9s
Match report by John Bright
Presteigne U9's kicked off the 2011-12 season in the South Shropshire Junior Football League with an away trip to Ludlow.
This has historically has been a close and hard-fought battle, and this weekend's match didn't disappoint.
From the off, Presteigne started with a real purpose about their play, and soon called the Ludlow keeper into action.
The pressure on the home team soon paid off, when Wills hit a fine strike from just outside the box, which flew low into the bottom corner.
Presteigne had their tails up following the goal and went on the hunt for more, which proved to be our downfall.
In one of the few breaks for the home team, a long clearance split our defence and their striker latched onto the loose ball and finished with a clinical strike.
Our boys kept their composure and continued to pressure the home goal without just rewards for their hard work.
The half time team talk was fairly simple – 'Keep it tight at the back and continue pressing as in the first half '.
The second half started badly, within a couple of  minutes Ludlow capitalised on some nervy defending and Presteigne's keeper Jamie made a fine stop, but unfortunately their striker reacted quickest and while Jamie was on the floor following the initial save, he chipped the ball into the open goal.
The way that our lads reacted was pleasing – their heads never dropped, and throughout the second half they dominated the game with several chances falling just the wrong side of the post.
The score was levelled after a nice passing move, which led to Lewis slotting the ball past the keeper.
Manager Brighty felt this had been an encouraging first outing and would certainly give the squad something to build on in the weeks to come.
"After was equalised we then went on the hunt for the winner which, while it never came, would have been well deserved," he said.
"My new assistant Andrew (Drew) Williams, made his debut on the sideline and was impressed with the quality of our play.
"Man of the match for our team was Emlyn, although I have to say it was a very tough choice as every player gave an outstanding performance," he added.
An introduction to Junior Football in Presteigne
Our thanks to John Bright and Alun Crichton for supplying the following information which gives an interesting insight into the scale of junior football being played within the town.
Junior football is thriving in Presteigne.
The Colts were originally formed by Elwyn Powell and Keith Bowen in 2001. Since then teams at various age groups have played in South Powys Junior Football League, South Shropshire JFL, Mid & North Powys JFL and Herefordshire JFL. 
Teams – usually under-15s – have also been over to Presteigne's twin town of Ligne on three occasions to play in a bi-annual tournament there.
Currently Presteigne Colts have six teams playing in the South Shropshire JFL from under-8s to under-13s, while the under-15s play in the Herefordshire JFL.  There is also a crèche for under-7s & younger. 
In all, approximately 150 boys & some girls play in the league and/or regularly attend training.
Last season's under-11s took part in a highly successful national experiment to introduce a nine-a-side format as an intermediate between seven-a-side on a mini soccer pitch and the full size 11-a-side game. 
Not only that, they won the league and one of the cups narrowly losing the final in the other cup.  Our current under-13s team also did very well, winning a cup and finishing runners-up in the league.
All our coaches have at least Level 1 FA Coaching Certificates or the Welsh FA equivalent, which includes Emergency First Aid and Safeguarding Children qualifications.  In addition, they are all registered with the CRB.
As a consequence of being able to demonstrate the high standards to which the club operates, we have been unofficially recognised by Shropshire FA as being of Charter Standard. 
This coveted FA status is only available to English clubs and at present the Welsh FA has no equivalent but we are being accorded the perks and privileges that go along with this recognition.
Home games are usually played on John Beddoes School ground. The games are very watchable, often quite exciting and you might be surprised by the high standard of play.  Come and see for yourself!
If you want to know more, you can contact the Club Secretary Haydn Williams on 01544-267183 or any of the others listed below.
Chairman            –             Alun Crichton
Vice Chairman     –             Nicky Preece
Secretary            –             Haydn Williams
Welfare Officer    –             Jo Carini
Treasurer            –             Ashley Robinson 
Managers:
Under 7s             –             Jake Moses and Danny Ives
Under 8s             –             John Bright
Under 9s             –             Bryn Roberts
Under 10s           –             Ashley Robinson
Under 12s           –             Dale Tomkins
Under 13s           –             Alun Crichton and Haydn Williams
Under 15s           –             Steve Baker and John Lewis
Presteigne 7 v 5 Onny Eagles