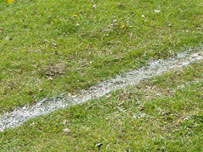 Our thanks to the Mid Wales League (South) secretary Paul Worts for forwarding the fixtures for the final two weeks of March.
It is no great surprise that the Ressies will be playing hosts to Hay St Mary's Reserves on Saturday, 23 March.
Given the game was supposed to be played last weekend but was postponed then due to a waterlogged pitch, it makes sense it should be rescheduled for the first available date.
Alan Stocker's side will round off the month with a home match against Felindre in the Mid Wales League (South) on Saturday, 30 March.
We are advised the April fixtures will be released soon and will update the site accordingly as soon as they arrive.