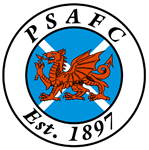 Presteigne St Andrews FC's chairman Andy Crowe has confirmed there is to be a committee meeting on Thursday, 13 June.
There are a number of key issues to be discussed ahead of the Annual General Meeting which is to be held on Thursday, 20 June.
All committee members are urged to attend the Pre-AGM meeting if at all possible.
Among the posts that we will need to fill at the Annual Meeting will be that of chairman as Andy has served notice of his intention to stand down.
There are positions that could well become available and so there will be plenty to discuss on Thursday evening.
The pre-AGM meeting is due to get underway at 7.30pm.