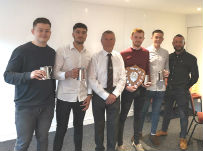 Congratulations to everyone involved in the organisation of the Racenight and Awards Evening which has been deemed a huge success.
In a departure from the normal dinner and dance, it was decided to freshen things up a bit and all reports suggest this turned out to be a very good decision.
A large crowd turned out for the evening and it's fair to say they entered into the spirit of things.
As for our awards winners – Liam Tomkins won the Supporters Player of the Year while the Most Improved Player Award went to Fin Ozsoylu.
The manager's Player of the Season Award went to Tom Lewis while Clubman of the Year went the way of Lewi Adam Gardner for all his help behind the scenes.
Then, there was the Racenight element of the evening and this was a massive success with everyone there apparently entering fully into the spirit of the evening.
The selling race at the end generated further funds for the club while Haydn Williams' hopes that the night might just 'help drink up some of the beer we have left at the club' – well, let's just say Haydn probably didn't have too much to worry about on that account.
Once again, well done to all of our award winners – and many thanks again to those who helped organise the night and also to those who helped clear up after it – another vital role.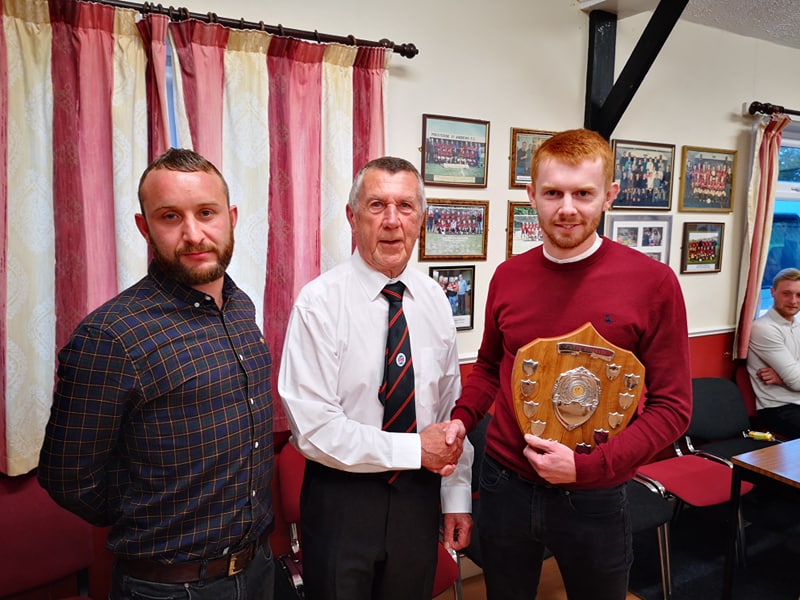 Fin was named Most Improved Player and collected his trophy from Club President Mr Edward Traylor