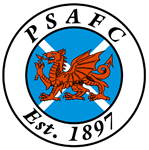 Presteigne St Andrews Football Club have parted company with manager Terry Williams.
The decision was taken by mutual consent after what has been a difficult start to the season for the Llanandras Park club.
Presteigne currently lie one place off the foot of the MMP with Norman Lloyd League, second division table and have recorded only one league victory this season.
Club chairman Mark Weiland said it had been a difficult decision but ultimately both parties felt it was in their mutual interest to go their separate ways.
"As a committee we were very grateful to Terry for taking on the job at what was a tricky time for everyone concerned," said Mark.
"We took a collective decision that we would not be paying players this season and Terry was in agreement as he felt that was the right way to go.
"But sadly he has found it tough to recruit players of the quality needed to make us competitive in the division and so regrettably all parties felt it was right to make a change.
Terry Williams is disappointed things haven't worked out as he would have liked but he agrees this is the right decision.
"I genuinely felt it would be possible to put together a competitive squad without having to pay players but the results speak for themselves," he said.
"I am sad it hasn't worked out but, with my family commitments playing an ever-increasing part in my life, the time is right for me to step aside and allow someone else to take up the challenge.
"I would like to thank those players who have turned out for me in what have often been tough circumstances and also the committee for the support they have given me during my brief tenure."
Presteigne St Andrews will now begin the search for Terry Williams' successor and anyone who is interested in taking up the role is asked to contact club chairman Mark Weiland in the first instance for an informal chat about the role.