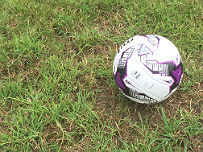 It's been confirmed there is to be no pre-season training session this week.
The weather forecast is not great with Storm Francis blowing in and threatening to disrupt things so the management team and chairman have decided to give things a miss this week.
If you click here you can see the effect Storm Francis has had on parts of the country already – including parts of Wales.
Then, there is the small matter of the club's Annual General Meeting to take into account on Thursday evening (27 August) as this will take up a considerable amount of this week's focus for senior figures within the club.
But, assuming there are no further storms coming in next week, it will be 'business as usual' as far as pre-season training.
We will post details of next week's session on here as soon as they become avaiable.